Olsthoorn Greenhouse Projects
Olsthoorn Greenhouse Projects, located in De Lier (heart of Westland), is a company that has enjoyed an outstanding reputation in the field of greenhouse demolition and building uses new and used greenhouses. With a demolition team on location and production team at Headquarters, Olsthoorn is able to serve our worldwide customer base in the most efficient way.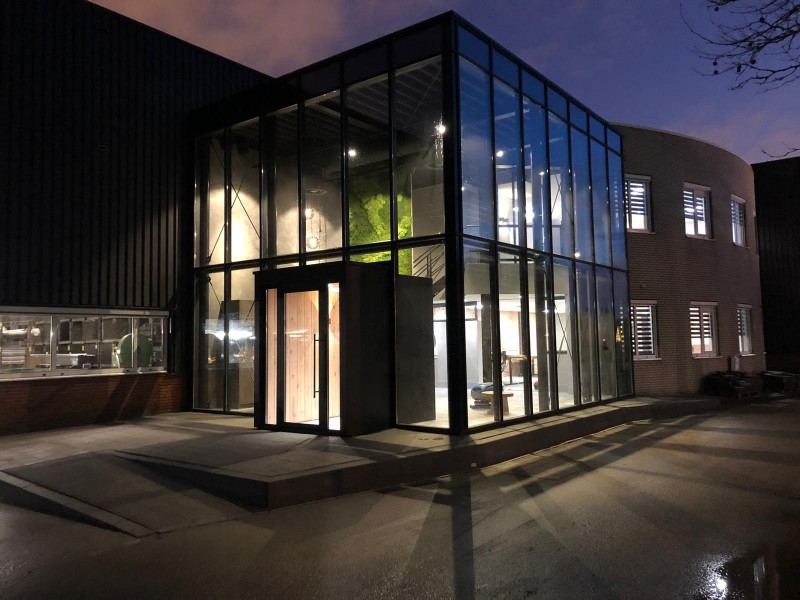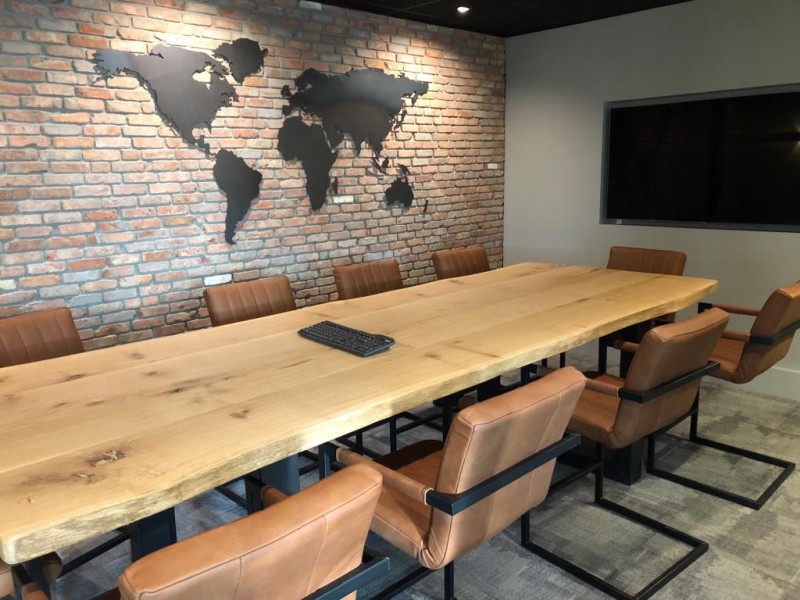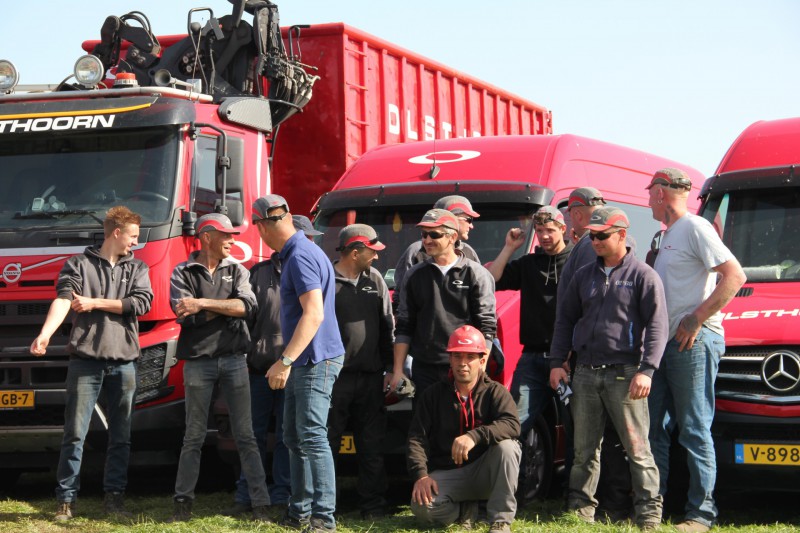 personal and professional
Our passion for dismantling and building goes beyond the task in hand. We look for a long-term relationship and want to be fully involved with the project years after the construction. Our unique approach is highly valued worldwide. We work extensively in many other countries even as far afield as New Zealand. Our professional technical team is happy to help you. Work preparation is taken care of in the office, all materials are checked in the workplace and our permanent team on location ensures a professional implementation of the project. With a lot of knowledge and the right people we ensure satisfaction, so that together we can look back on a successful project.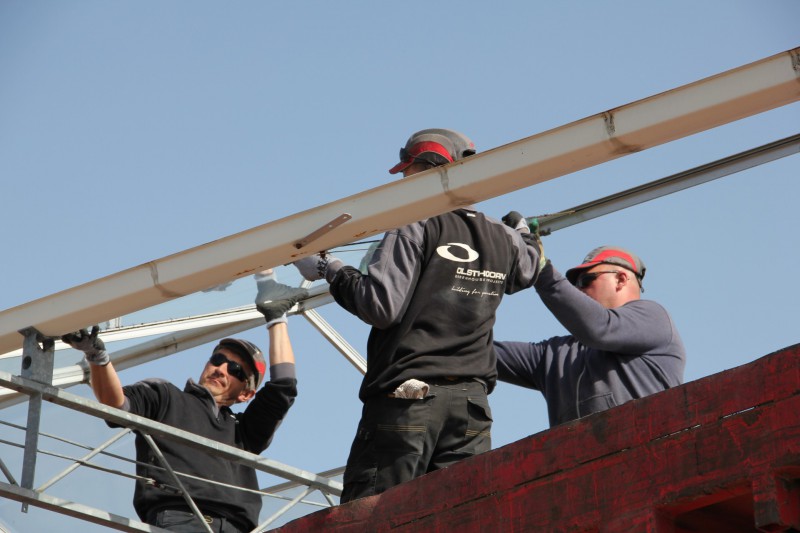 sustainable
When demolishing greenhouses, we strictly comply with all the environmental and legislative Health and Safety standards. All the materials are carefully separated and disposed off if necessary according to the relevant certification. Most of the material is recycled. We are happy to work with these used materials again for construction and, where necessary, with new materials. Circular demolition and construction is in our genes, sustainability for the future generation.
 "Recycling is a serious business and Olsthoorn understands that to the fullest."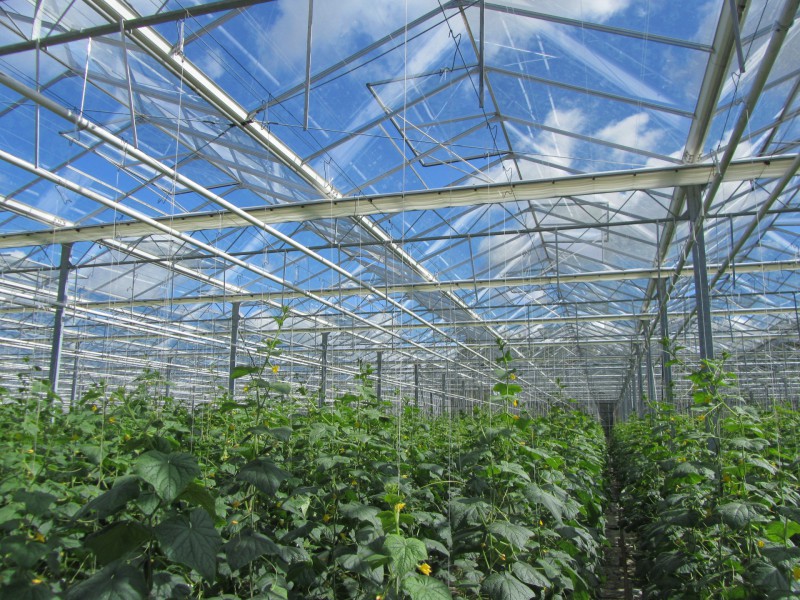 QUALITATIVE
Building a greenhouse is not something a grower invests in every day. At Olsthoorn we take your plans very seriously. We work precisely to the official NEN-standard. We also have close connections with commercial greenhouse insurers to make sure the project is built with risk management in mind. A greenhouse built by Olsthoorn, meets all requirements and standards. We are VCA ** and SVMS007 certified. This means that we use all business processes optimally, both in the workplace and in the office, for the safe and environmental demolition, delivery and construction of horticultural greenhouses worldwide.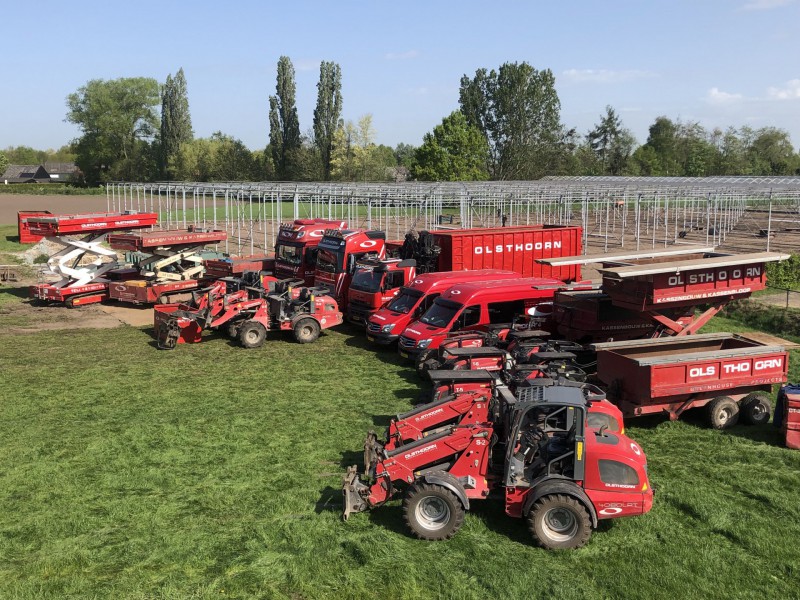 Efficient
The company's vision is to use the latest technology to offer a first class product at a competitive price. By a constant growth of the company, Olsthoorn offers quality materials, a large storage area incl. workshop, an efficiently organised factory and people with technical knowledge to be able to carry out your project with utmost professionalism. This together with more than 40 years of experience ensures that we will execute your project professionally and efficiently.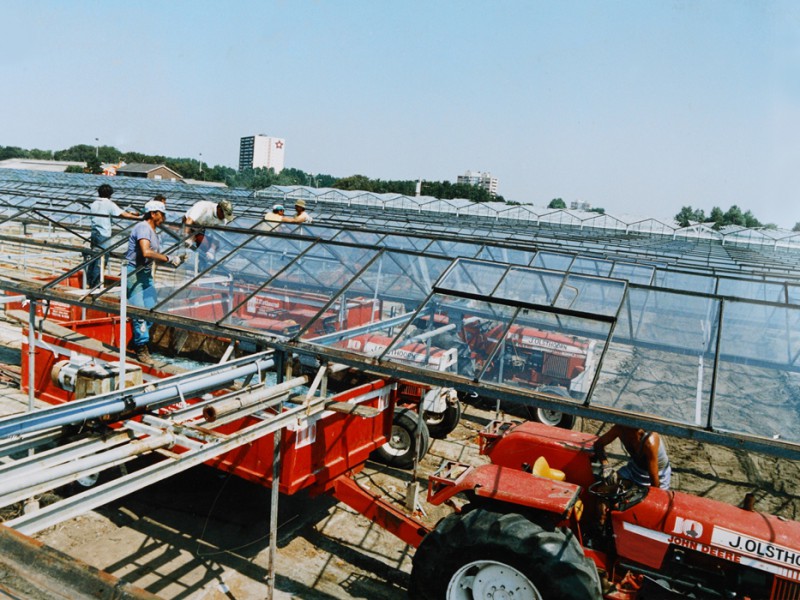 In the '70
For the beginning of Olsthoorn we go back to the '70. Olsthoorn started as a demolition company. The small demolition company quickly flourished due to the increasing new construction in the area, causing many growers wanting to replace old glass. Within a few years the company became a serious player in the world of the greenhouses demolition.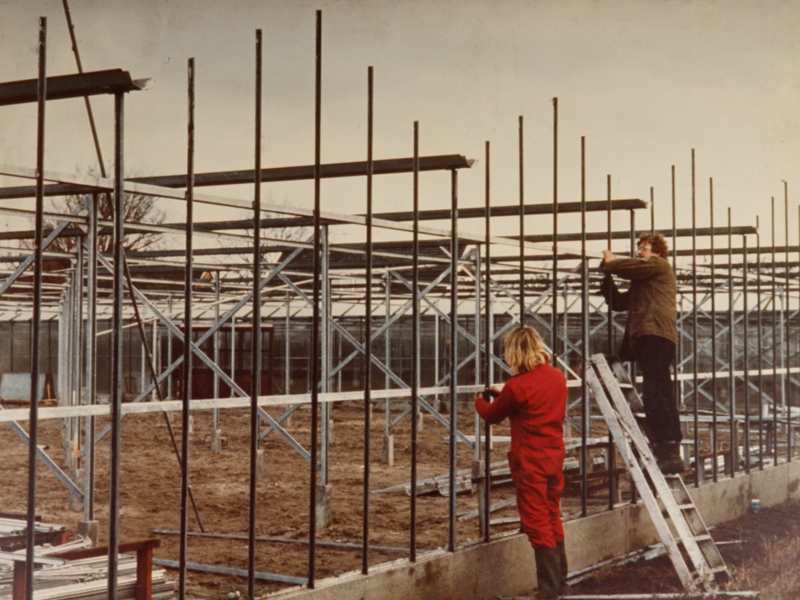 till now
To further develop the business, Olsthoorn began with saving greenhouse materials for worldwide sales at the '80. Today, the company has grown into a specialist in the demolition, delivery and building of used and new greenhouses.
The company is now owned by the third generation of owners. First as employees and then as director-owner.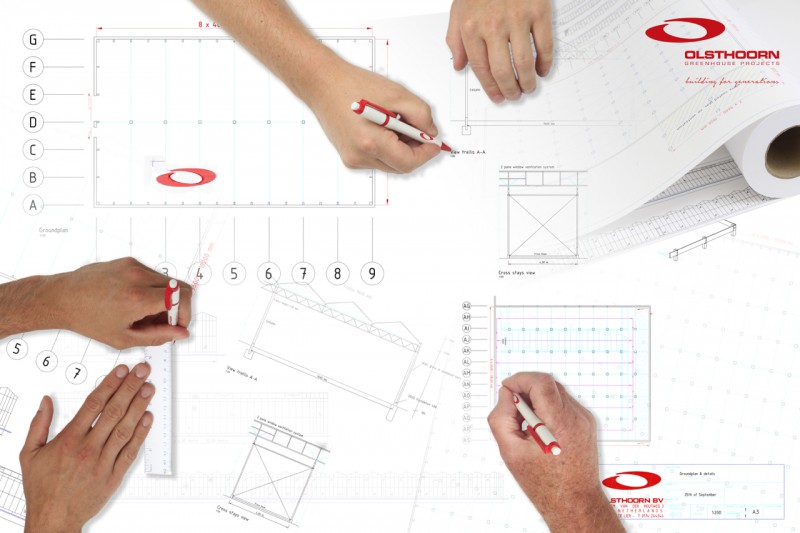 CERTIFICation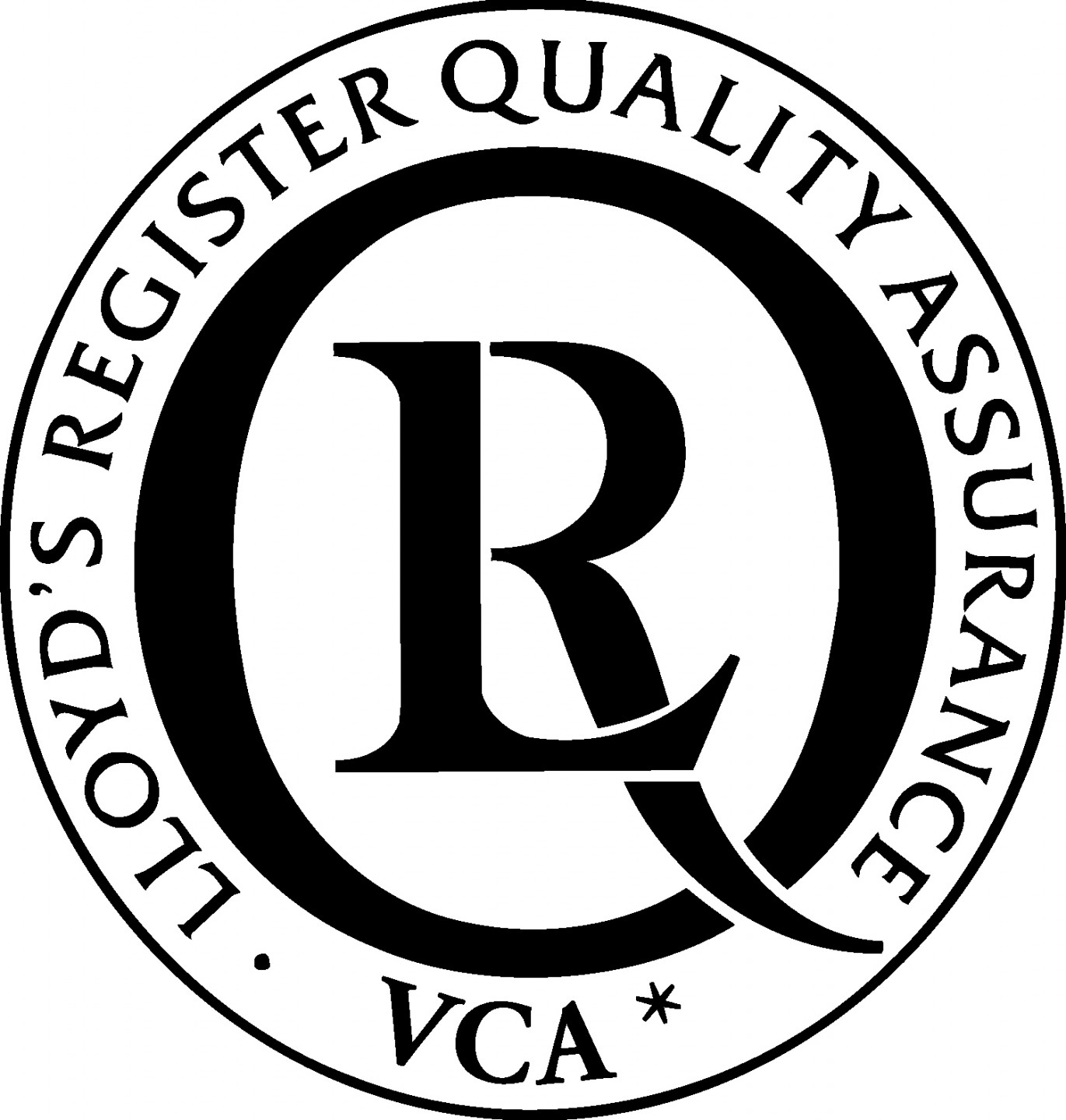 VCA**
Safety first! Since 1998 we work both internally and externally in accordance with the guidelines of the VCA (Safety Checklist Contractors). VCA focuses on safety, health of workers and the environment. VCA also focuses on security structures within the organization. View the certificate (pdf)
PROCESSEd SO FAR IN 2023: